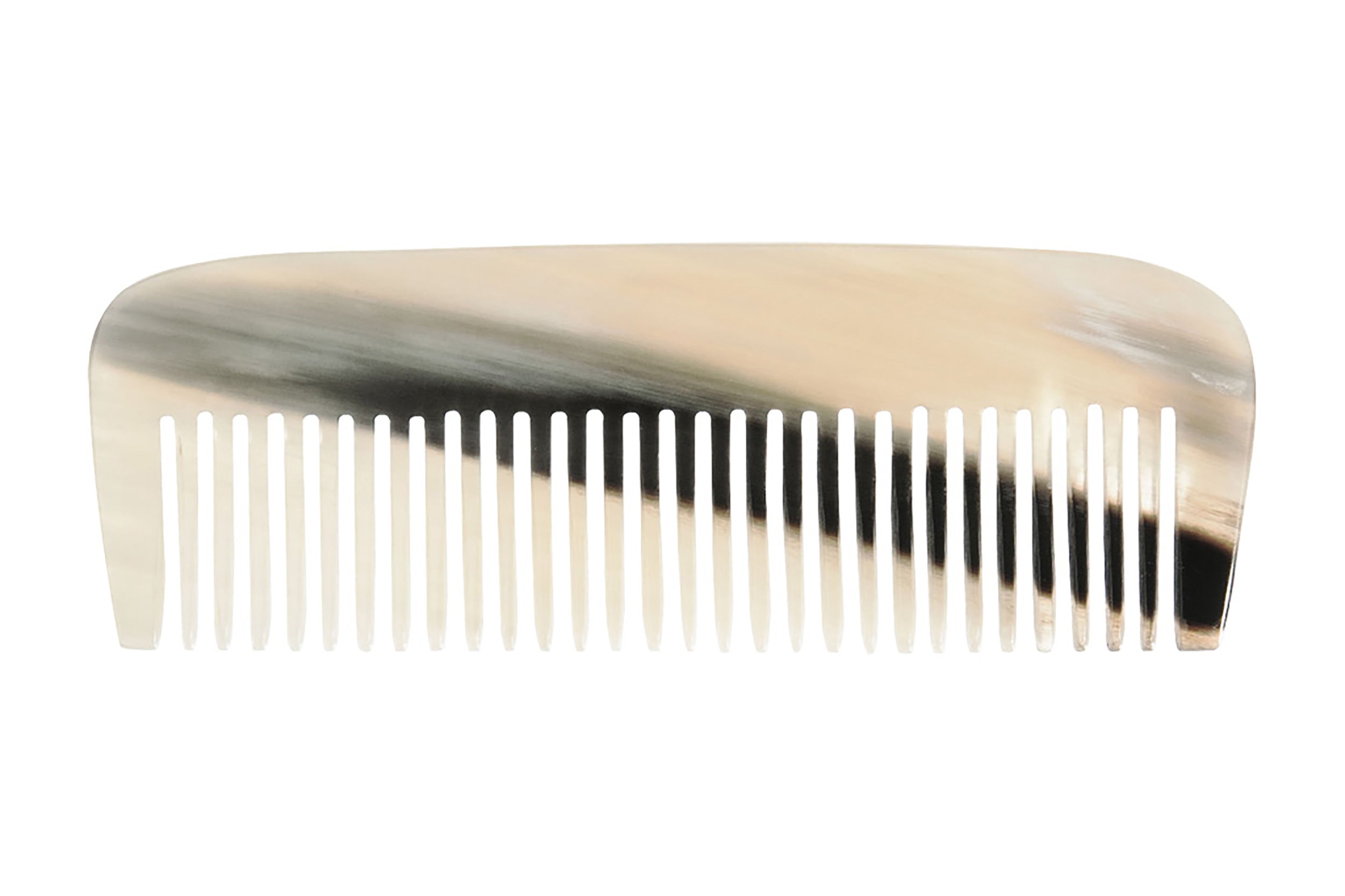 Redecker-Beard Comb
Small comb for beard or hair touch ups on the go.
Horn is a beautiful, natural material that is ideally suited for processing. It can be cut, heated and shaped. Ground and polished, the final products appear in a wide range of attractive colors – from ivory to ebony.
Materials: Horn
Dimensions: Approx. 3"
Made in Germany